Appointment Scheduling
Smart-ehealth is loaded with built-in features to manage appointments easily by your clinic receptionist and practitioners.
User friendly calendar
Our calendar provides you flexible view to show past/future appointments. No matter how many appointments are there, switch between day/week/month view to see all.
You have multiple clinic locations? Filter with clinic locations and that location practitioners to filter appointments.
Drag & drop for moving appointments
Distinguish appointment types with different colors.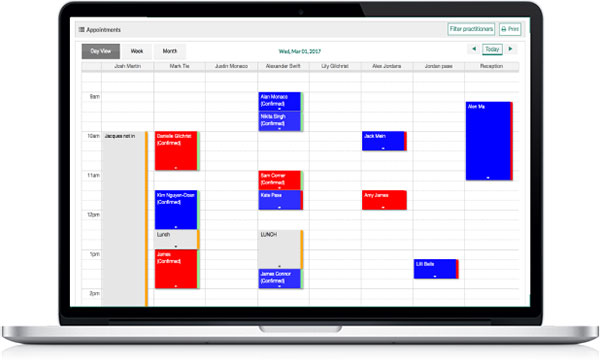 Schedule appointments
We make easy for you to create appointment in a single click at respective time slot. Search patients from clinic database quickly. Is new patient? Add details while scheduling appointment.
Create casual appointments for clinic staff.
Settings to define practitioner lunch timings and leaves which are automatically synchronized with calendar.
Calendar time settings: Manage your clinic start/end time and appointment minimum time slot duration.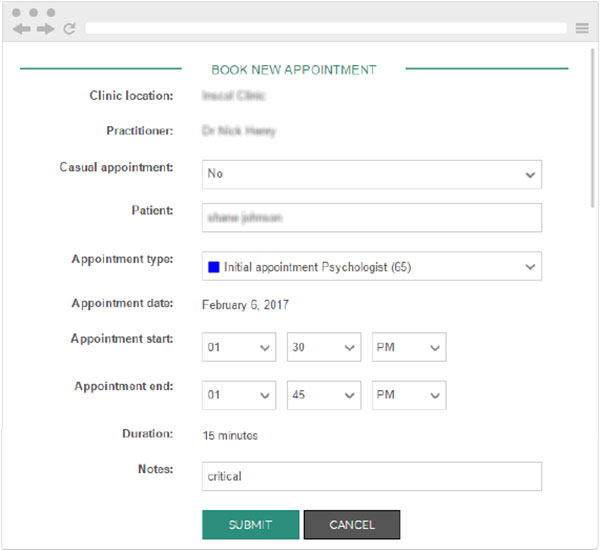 Appointments alerts
No need to ring up your patients every-time. Store your patient's mobile numbers. Our system will send automatic alerts to your patients upon booking an appointment.
Store how patients needs alerts i.e Email, SMS or both.
SMS alerts before two days of appointment to patient including date, time.
Email alerts to patients in same formats.