Clinic Management
Do you want to update your clinic system? We can provide you with the utilities you require.
What We Offer
Smart-eHealth puts an end to paper records by storing test results and questionnaires that can easily be retrieved for research purposes.
For example, in the context of ethically approved diabetes research, you could export all the relevant test data and behavioural questionnaires for analysis. From here you could pool the data with your collaborators and publish a study investigating your research question.
Throughout this process, Smart-eHealth protects your client records, clinical notes, billing information, and appointment information. The online system is backed up by a highly secure server.
With your patient's consent, nutrient companies could also use Smart eHealth's data for research and product development purposes.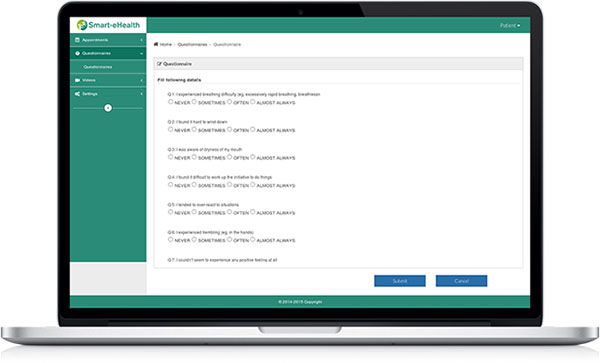 Management of Data
Smart-eHealth is a Cloud-based clinical and research platform that enables practitioners to store sensitive information in a database that can be accessed in a single click. This information (e.g., patient notes) can be viewed chronologically, with the most recent entries at the top of the page. Appointments can also be created, and viewed, years in advance.
All healthcare workers (e.g., General Practitioners, Psychiatrists, Medical Specialists, Psychologists, Naturopaths and Allied Health Professionals), will benefit from Smart-eHealth's simplified, automated, system of record keeping.

Free trial for one month, click here to register your clinic now.