Clinic Management
Want to update your system? We provides you all utilities required for your clinic.
What we offer
Smart-eHealth not only puts an end to paper records, but the database structure enables tests results and questionnaires to be stored for easy retrieval for research. Imagine being able to pull out from the database all the test data and behaviour questionnaires for all your diabetes patients (or any other condition) for analysis. Pool that data with others and publish a study that supports your treatment protocol.
All the while, the system maintains your client records, clinical notes, billing and appointments on line where it is backed up on a highly secure server. Not keen on doing research yourself, just get your patient's permission and let a Nutritional company pool data from a group of practitioners using the same protocol and publish it for you.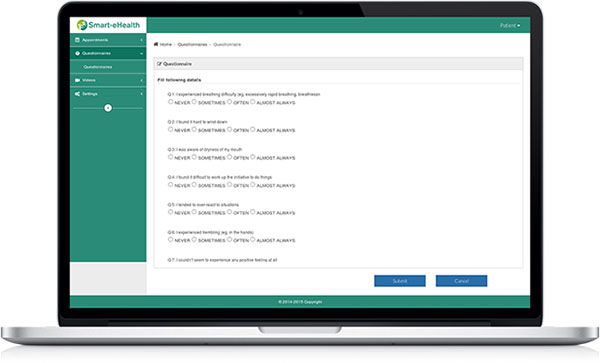 Manage Data
Cloud based clinical and research platform that enables practitioners to maintain all of their patient records, billing, clinical notes, questionnaires and Lab results in a database for easy single-click access and display across time. Any health professional group or individual (General Practitioners, Psychiatrists, Specialists, Psychologists, Naturopaths and Allied Health professionals), will benefit from the simplified automated record keeping and easy demonstration of outcome measures.

Free trial for one month, click here to register your clinic now.